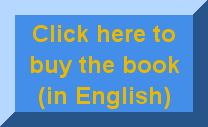 If you've reached this page you've got a curiosity and interest in the remarkable, sensual and provocative world of Japanese erotic bondage. This is the place to either start your journey or to begin to deepen your understanding of this fascinating art. Explore our website. You'll find much to whet your appetite from an updated 
SLIDESHOW
of just a few of the images included in the book "The Beauty of Kinbaku", a new series of 
KINBAKU HAIKU VIDEOS
 as well as our classic 
VIDEO
, to the latest addition to the Master "K" files,  
KINBAKU AND ART
, a series of articles on the remarkable amount of art with a capital "A" that has been created over the years to celebrate erotic bondage.
If you enjoy what you see here there's much more to experience in the latest book from renowned authority and teacher Master "K", "The Beauty of Kinbaku".  For the first time in English, a book has been published which tells the complete story of this beautiful erotic art: its historical roots, artistic development, key personalities and intriguing techniques.  To learn more about this exciting new volume, click on 
CONTENTS
. To read what others have had to say about it, including some of the most reknowned practitioners of the art from around the world, click on 
REVIEWS
. To purchase your very own copy, click 
BUY NOW
. 


Or everything you always wanted to know about Japanese erotic bondage when you suddenly realized that you didn't speak Japanese

This time Master "K" discusses

featuring an exclusive interview with master film rigger Arisue Go!

   Now

   in Japanese!    

Master "K"'s book, the first ever written and published in English telling the complete story of the remarkable, sensual and provocative world of Japanese erotic bondage, was so well-received that it has been translated into Japanese by Norio Yamamoto for a new edition being published in Tokyo by Suirensha. This highly-respected academic publisher saw great value in Master "K"'s research and scholarship as well as his deep appreciation for this inherently Japanese  art form which has been taking the world by storm. Master "K" has told us that he could not be more honored nor more humbled by this turn of events! 

We could not be more proud nor more happy for him! 

The Japanese edition is  being carried by a number of book stores including the  international  chain Kinokuniya as well as Amazon.jp and we will also be carrying a few copies. 

The Fall Edition of

 Kinbaku and Art is here!

The Japanese language edition of The Beauty of Kinbaku - available at 
Amazon.co.jp
Akira Naka discusses Master "K's"

 The Beauty of Kinbaku 

in the video below:

This website is best viewed in Google Chrome.